A Design Oasis in The Heart of Waterloo
Adam Robinson Design Studio & Showroom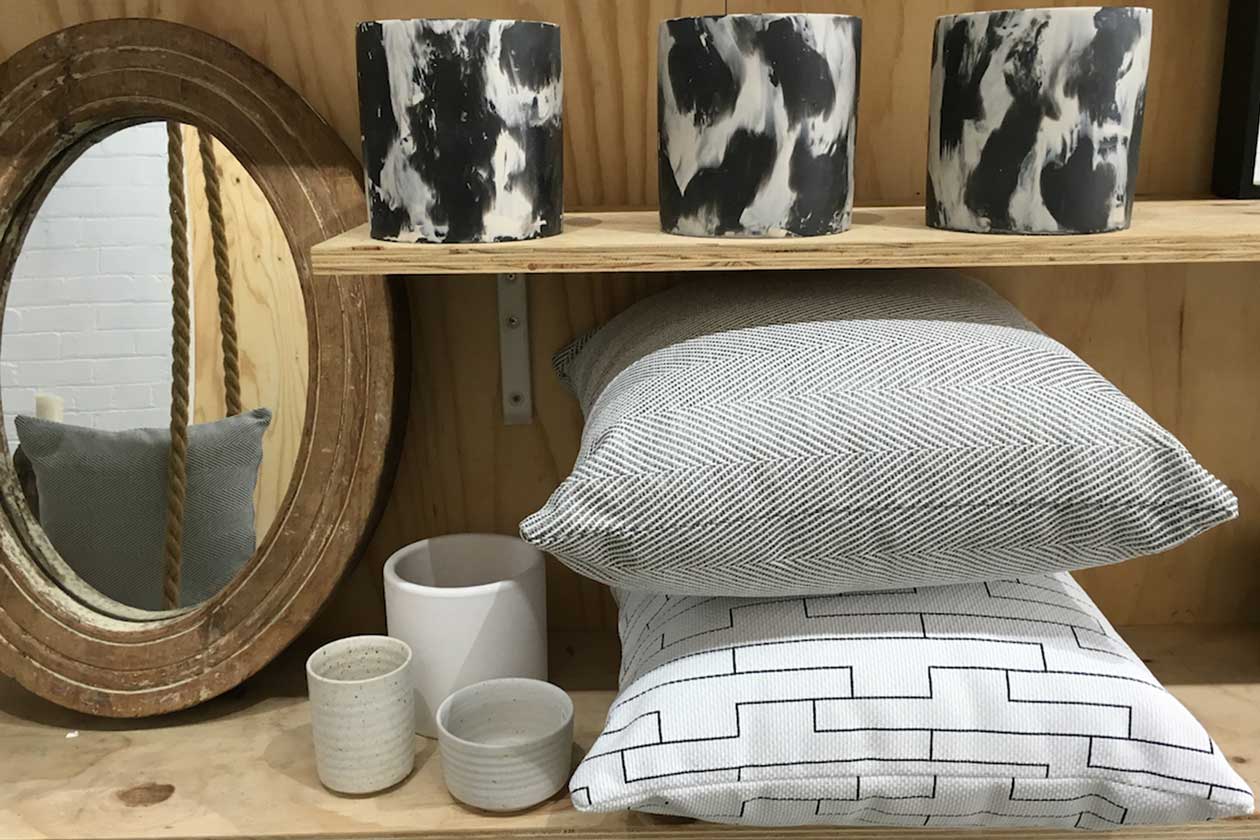 Table-top Pots, Cushions & Mirrors
Old World Pieces - Wall Art, Screening, Candelabras
Studio Consults for Small Spaces
Design Your Outdoor Space in One Session With Us
Elephants ears often become an instant favourite to everyone who sees them. With it's striking oversized, lime green leaves resting on long arching stems, they bring a flavour of the tropics to any garden.
The Alocasia macrorrhiza, is a perennial tropical plant with large glossy leaves. Their leaves can grow up to about a metre long, each with unique colouring. Suitable for warmer or tropical climates, this fast growing plant can reach up to 1.5 metres in total or more in the right conditions. In a colder parts of the yeah the plant can die down but will reshoot when the weather warms up again.
We love that people come right in off the street through our retail area and can sit and discuss ideas and concepts with us. For people wanting to design, style and order products ready for installation, we have 60 to 90 minute Studio Consults. The consults are designed for inner-city Sydney-siders who want to style their smaller outdoor spaces just like their indoor spaces.
Our Studio Consultations have been setup to provide a full design service for smaller spaces such as balconies, terraces, small gardens and for those of you who have setup the bones of your garden or outdoor space.
The benefit of a studio consult means you have 1-on-1 time with a designer where you can discuss your ideas, you can then design the space and select products and be on your way.
To further extend our creative services we have select unique pieces for purchase.
Our range is constantly growing and includes a great selection of pots for all colour palettes, contemporary cushions in a variety of styles and select old world pieces.
Whether you just want a peek for some style and design tips, professional advice, help with selecting products for your outdoor space or to just have a chat, Adam, Josh and Chantelle would love to see you.
We Love
The Adam Robinson Design Team
Adam Robinson Design, Sydney, retail, showroom, studio, cerative, plants, pots, mirrors, stools, cushions, display, consultation, design
Comment